The Parks Project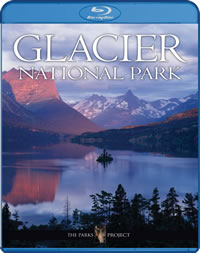 To share the Glacier National Park that we know and love, we decided to create a non-traditional Blu-ray disc that would highlight the beauty and grandeur of the sights and sounds of Glacier National Park. Dubbed "The Parks Project," we will film, produce and distribute in early summer of 2010, a Glacier National Park Blu-ray disc which will inspire and touch your hearts the way Glacier does for us.
Our vision is to use high-definition footage to highlight the beauty and wonder of Glacier National Park. If you're looking for a traditional national park video of historic facts and figures, this probably isn't for you. On the other hand, if you love Glacier and you've been looking for the right subject matter to show your friends what that new flat panel TV and Blu-ray player can really do, we think you'll like what we have in mind.
Visit The Parks Project website for more information.