For The Love Of Camping
Our Passion Project
Our Passion Project
For the Love of Kids & Camping is a Tempest passion project. We were introduced to the Care Camps mission through our partnership with KOA and are excited by the opportunity to further the Care Camps mission.
Care Camps Mission
"Help kids with cancer find hope and healing in the great outdoors through special oncology camps. At camp, kids get all the medical care they need, along with specialized counseling, and they do it all surrounded by friends who know exactly what they are going through. At camp, kids can forget about the chemo, the radiation, and all the hard stuff that comes with cancer…and just be a kid again."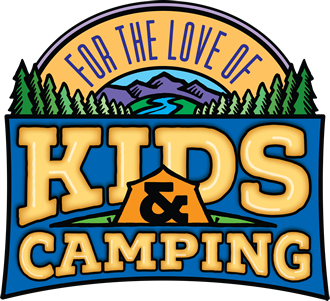 Cancer is one of those things that has touched us all, whether it is personal experience or the experience of a friend, family member or acquaintance. Did you know that an estimated 1 in every 285 children in the U.S. are diagnosed with childhood cancer? That means between the ages of 0 and 19, there are nearly 15,800 kids fighting cancer, and an equal number of families impacted.
While we are hopeful for the day that cancer is nothing more than a memory, we are grateful for the opportunity to make a difference in the lives of those fighting.
If you're anything like us, camping has been at the root of countless memories with loved ones over the years. 2020 marked the inaugural year of our commemorative print project. Partnering with Montana artist, Joe Heins, each year we will release a new print to be added to the collection! These prints benefit a good cause while serving as a unique memento from a trip or family vacation.
Sandy Beaches
Rocky Shores
Mountain West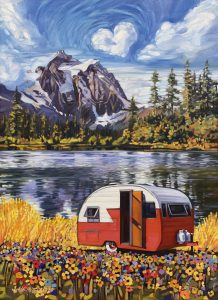 What's special about this project? 100% of our profits are donated to Care Camps!
To say we get a little nostalgic looking at these prints is an understatement. These prints tell a story, one that is unique to each of us. As the project continues, the painted location of the prints will change, but the memories will continue.
The For the Love of Kids & Camping website highlights the project, the purpose and a way to participate in the cause. If you are interested in learning more about the project or would like to order a print, check out ForTheLoveofCamping.com.