Glacier National Park Blu-ray
UltraHD (8K) Video Production
The Place We Call Home
When we began playing around with the idea of producing a feature length Blu-ray, we quickly settled on the idea of featuring one of our favorite places, Glacier National Park.
Glacier has been near and dear to the Tempest team since before the company even began. Having grown up in Montana, owners Shawn and Lisa have spent decades exploring the park with friends and family. This passion is shared by many of our team.
The Park has defined our summers, providing innumerable memories – from outdoor recreation to simply relaxing by the fire.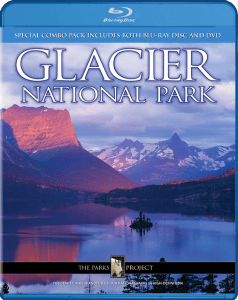 Project Objectives
The overall goal for this project was simple: produce a Blu-ray of Glacier National Park that will inspire and touch your hearts the way the Park does for us.
Our vision was to use high definition footage to highlight the beauty and wonder of Glacier. If you are looking for the traditional National Park video packed full of historic facts and figures, this probably isn't the right video for you. On the other hand, if you love Glacier and you've been looking for the right subject matter to impress your friends … then, we think this might fit the bill.
So, what does our video production look like?
Tempest Technologies was one of the first privately held companies in the State of Montana to begin filming in high-definition back in 2002 – two decades ago!
When we started out, we used a Sony HDCAM system typically used by major television broadcasting companies. At the time of production on the Glacier Blu-ray, we were shooting on a RED ONE in 4K. Since then, we have continued to upgrade our system and are now operating a RED Helium 8K camera. The RED Helium 8K has a 34.5 megapixel sensor that captures video and still images at up to 8K resolution (sixteen times as many pixels as 1080p HD). RED Digital Cinema camera systems are being used by Hollywood producers to create films such as: Captain Marvel, Jurassic World, The Martian, and countless others.
The Project
Mike Dreesman, our videographer, spent 8 months (off and on) in Glacier National Park capturing incredible footage, from wildlife to scenery and everything in between.
When we dove into this project, Mike wanted to complete it as "on location" as possible. That meant camping in the park with just a tent, the camera, and a laptop … but then winter came around and tent camping seemed all but impossible and we opted to set up basecamp at the edge of the park at the Glacier Highland Motel in West Glacier. It was a best of both world's scenario, hiking into the park during the day to capture additional footage and editing in the warmth of a hotel room in the evenings.
To wrap up our Montana masterpiece, we commissioned Helena based pianist Mark Walker and utilized existing scores from Coyote Oldman to accompany the serene footage.
When all was said and done, we produced a stunning video that ran 40 minutes. While capturing the wonder of Glacier National Park on paper is difficult, we think this production may have taken the words right out of our mouths.
But why take our word for it when you can decide for yourselves?